National Forests In Florida Quick Links
Florida is home to 3 of the US National Forests which are managed by the US Forest Service. Though small in number, these National Forests cover a large area and offer a variety of naturalist adventures. These properties include the Apalachicola, Osceola and Ocala National Forests, which encompass more than 1.2 million acres in North and Central Florida.
In addtion to the National Forests in Florida, this agency also manages the 1,400-mile Florida Trail along with the assistance of volunteers from the FTA (Florida Trail Association). This trail is one of eleven National Scenic Trails in the United States.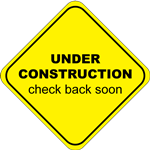 This Section for US National Forests in Florida is under development. Please return again for more updates as we locate information of benefit for you exploration of these national treasures.